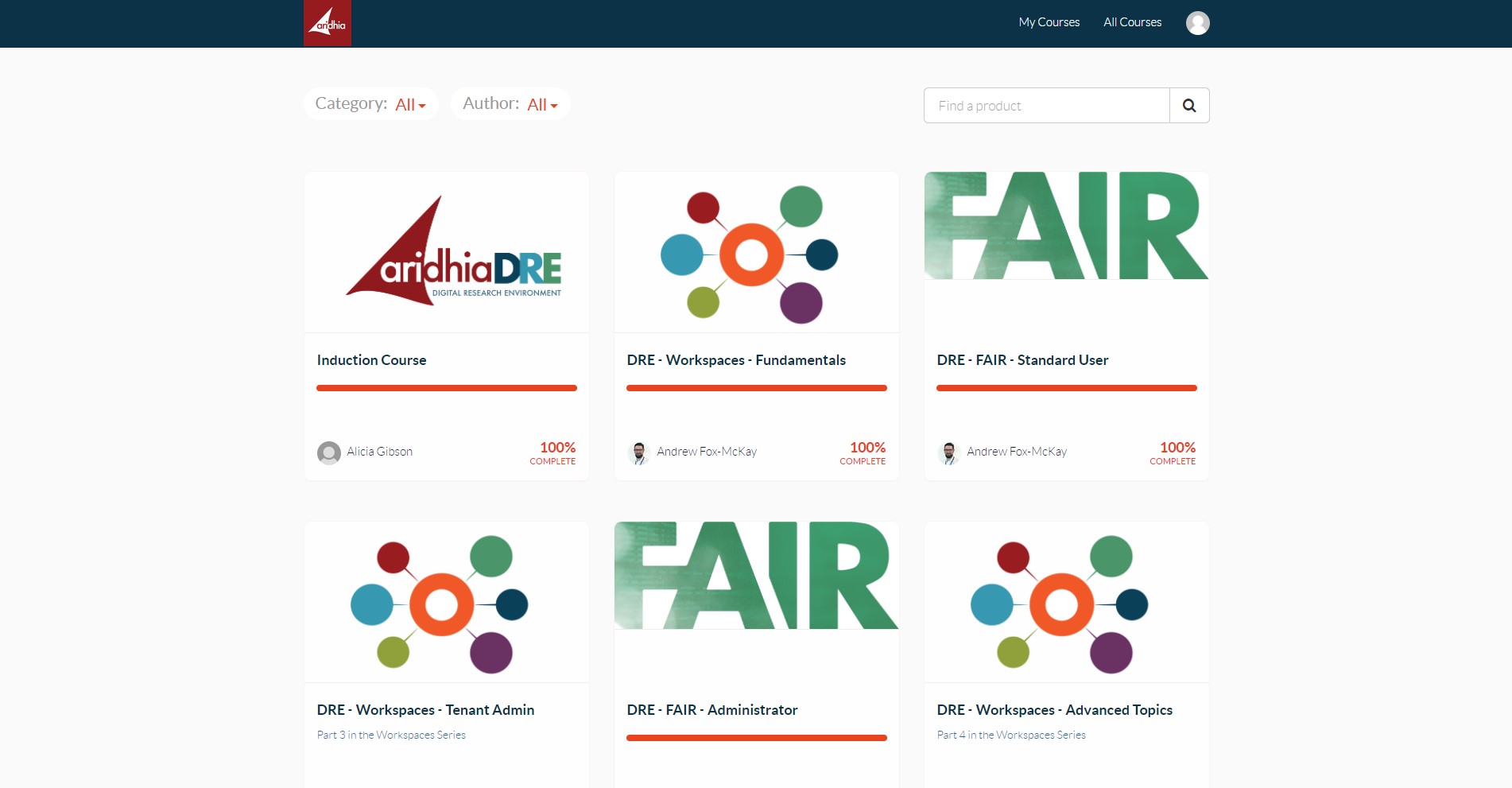 Once you're in.
There are several courses that cover the functions available in the two main DRE component systems:

Workspaces (which is applicable to those who are subscribed to the Aridhia TRE) and FAIR Data Services. They each cover different topics or user roles. When logged in, click on 'Full Course List' to access all those available. Courses are regularly updated to reflect changes in the DRE, so users can check back periodically for lessons on new features.

Need support?
If you have any questions or would like to find out more about how things work, feel free to get in touch or follow the button below to view our Knowledge base.